If you're in need of hauling in Alice, Jim Wells County, Corpus Christi, or San Diego, TX—whether for materials, equipment or vehicles— Danny's Wrecker Service, Inc is ready to tackle the job. We haul with integrity, ensuring our customers are treated properly and their assets are transported safely.
Heavy-Duty Hauling
Our fleet is equipped for heavy-duty hauling and can handle everything from Class C vehicles to fleet vehicles and beyond. If you're in a jam and need to be hauled out of it, count on us to arrive with the right equipment and the know-how to safely get the job done.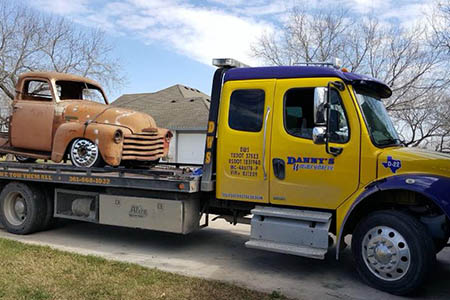 Light Duty Hauling
Our light-duty hauling capabilities extend to virtually any Class A, two-axle vehicle. We'll come and scoop you off the side of the road with care, hauling your vehicle back to wherever it needs to go.
Heavy Equipment Hauling
Whether you're prepping a jobsite or just coming off a completed project, rely on us for all your heavy equipment hauling needs. Our experience allows us to approach equipment hauling the right way, ensuring your assets are well-handled throughout transport.
Rock Hauling
With a fleet of commercial trucks at our disposal, you can count on us for rock hauling in whatever capacity you might need. We transport rock safely to and from your jobsite, always arriving on time and working in accordance with your schedule.
Sand Hauling
In addition to rock hauling, we can also transport sand to and from necessary jobsites and other destinations. Our team has experience in sand hauling and other materials, making us uniquely qualified to assist you.
Vehicle Hauling
When it comes to vehicle hauling in Alice, TX, there's not much we can't do. Our fleet includes top-of-the-line vehicles, capable of hauling just about any vehicle out on the road. No matter the automobile, no matter the issue, we'll ensure it's handled appropriately through safe, reliable vehicle hauling.
For more information about our roadside assistance or hauling services or to speak with one of our qualified commercial truck operators, please contact us today at 361-668-1032.